Mahmood
Magic
About Us
Mahmood Magic are two brothers, twins to be specific, that have been performing magic professionally in Toronto for over a decade. Being self-taught, Aaqib and Saqib have fostered a unique, intimate style to their performance. The brothers will provide your guests with an experience via their walk-around or parlour routines that is guaranteed to mesmerize and generate a buzz at your event that people will be talking about much after it is over.
Mahmood Magic have performed for corporate clients ranging from renowned law firms like Henein Hutchison LLP, nation-wide companies like Canadian Tire, to various tech businesses. They have been asked to perform for organizations like Operation Smile, Muscular Dystrophy Canada, and TEDx. The Mahmood brothers have also been performing at private events like weddings, bridal showers, and birthday celebrations in Toronto and the GTA.
When hiring Mahmood Magic, expect professional, sophisticated, and humorously engaging entertainment. Your event's success is their number one priority. Mahmood Magic will tailor their performance to best meet your event specifications.
What To Expect
Read testimonials of former clients below.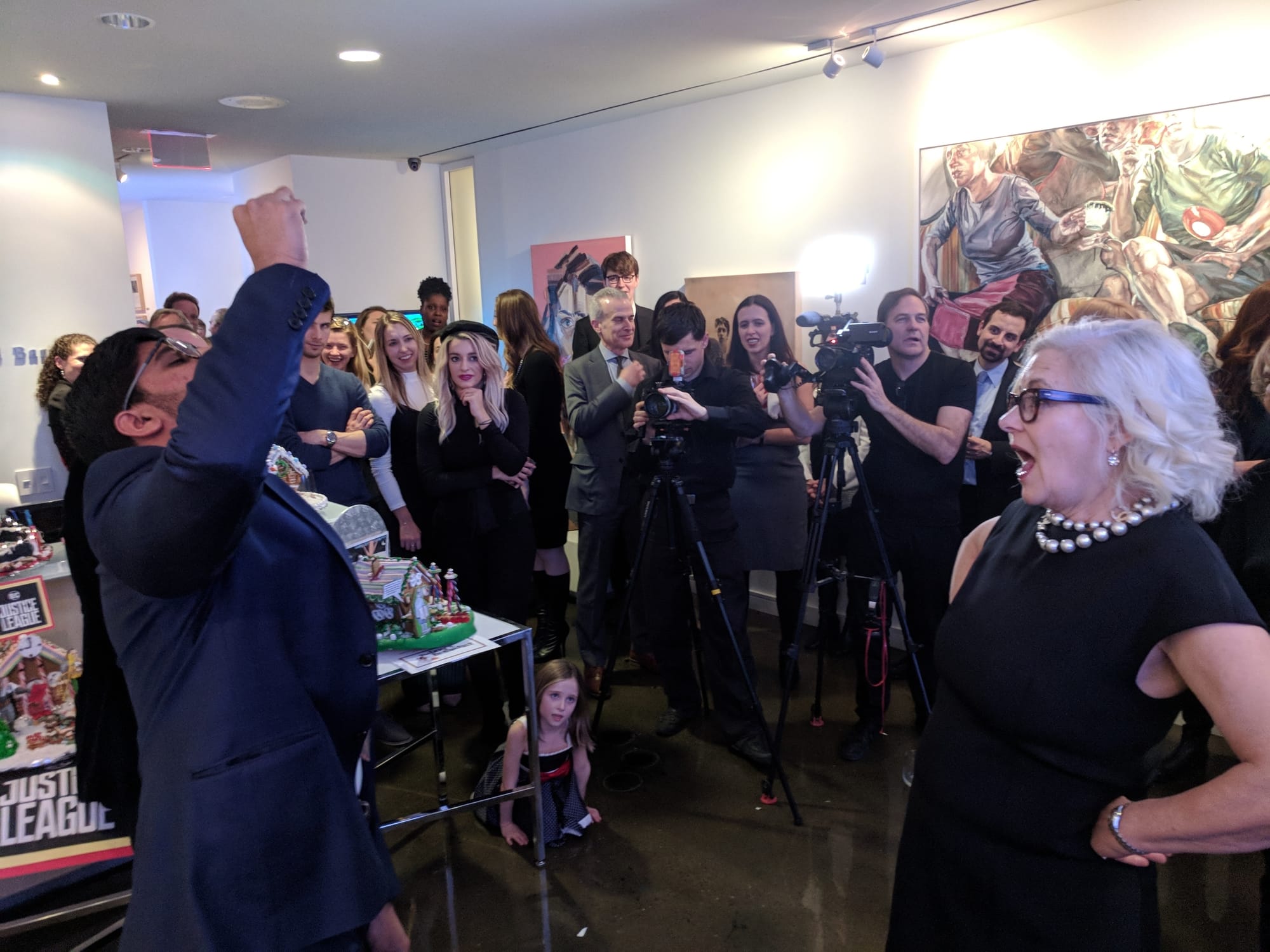 "Mahmood Magic is ...magic. Saqib and Aaqib transfixed the guests at our holiday event - not only with their magic but with their sparkling personalities. Young and old were astonished, amused and truly entertained. Thank you so much for bringing your magic to us!"
JK Hannaford Barristers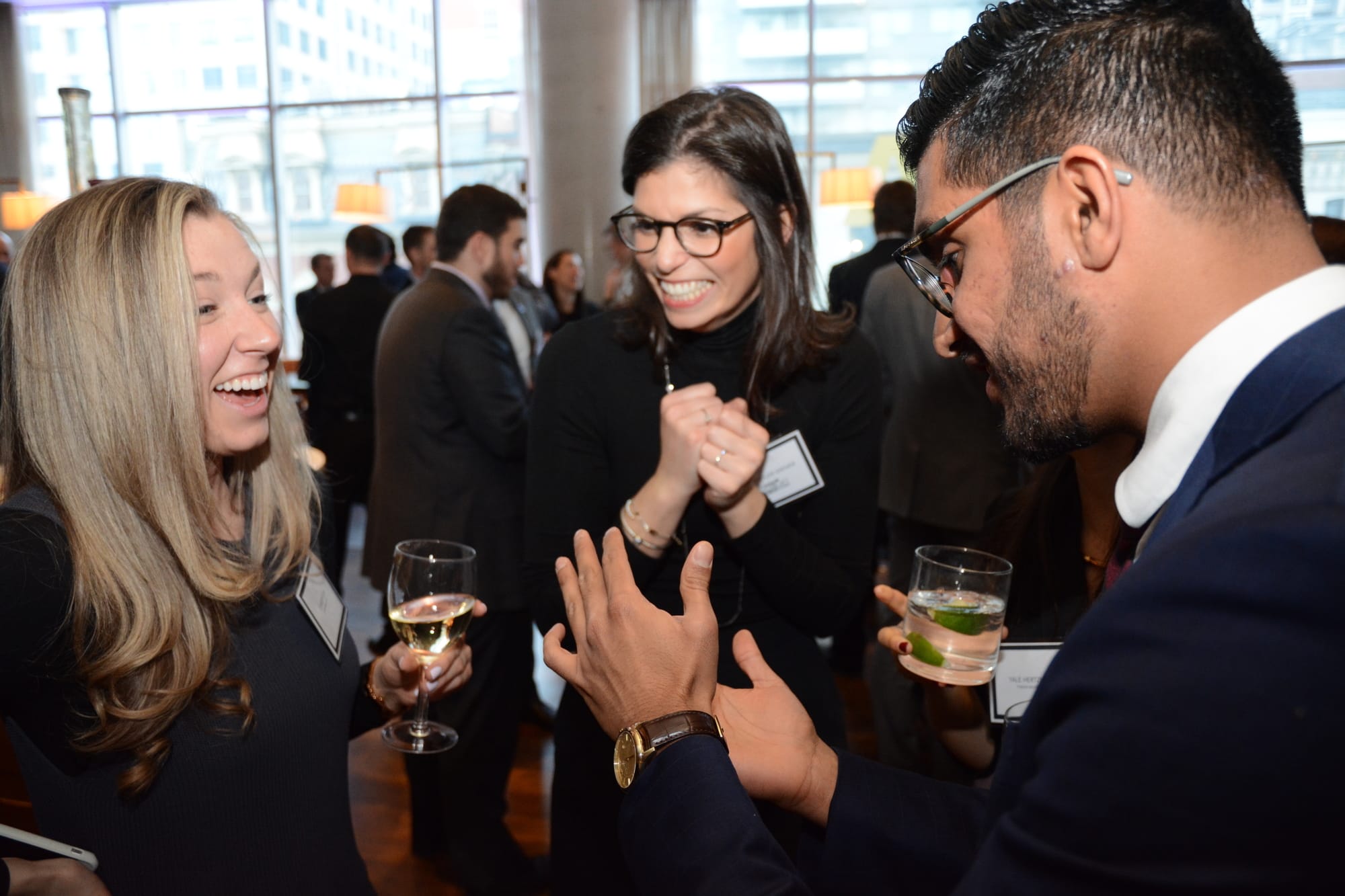 "The Mahmood Brothers charmed our guests at our firm launch party with their impressive tricks and entertainment. Their subtle style mingling with guests was the perfect touch for our event."
Adair Goldblatt Bieber LLP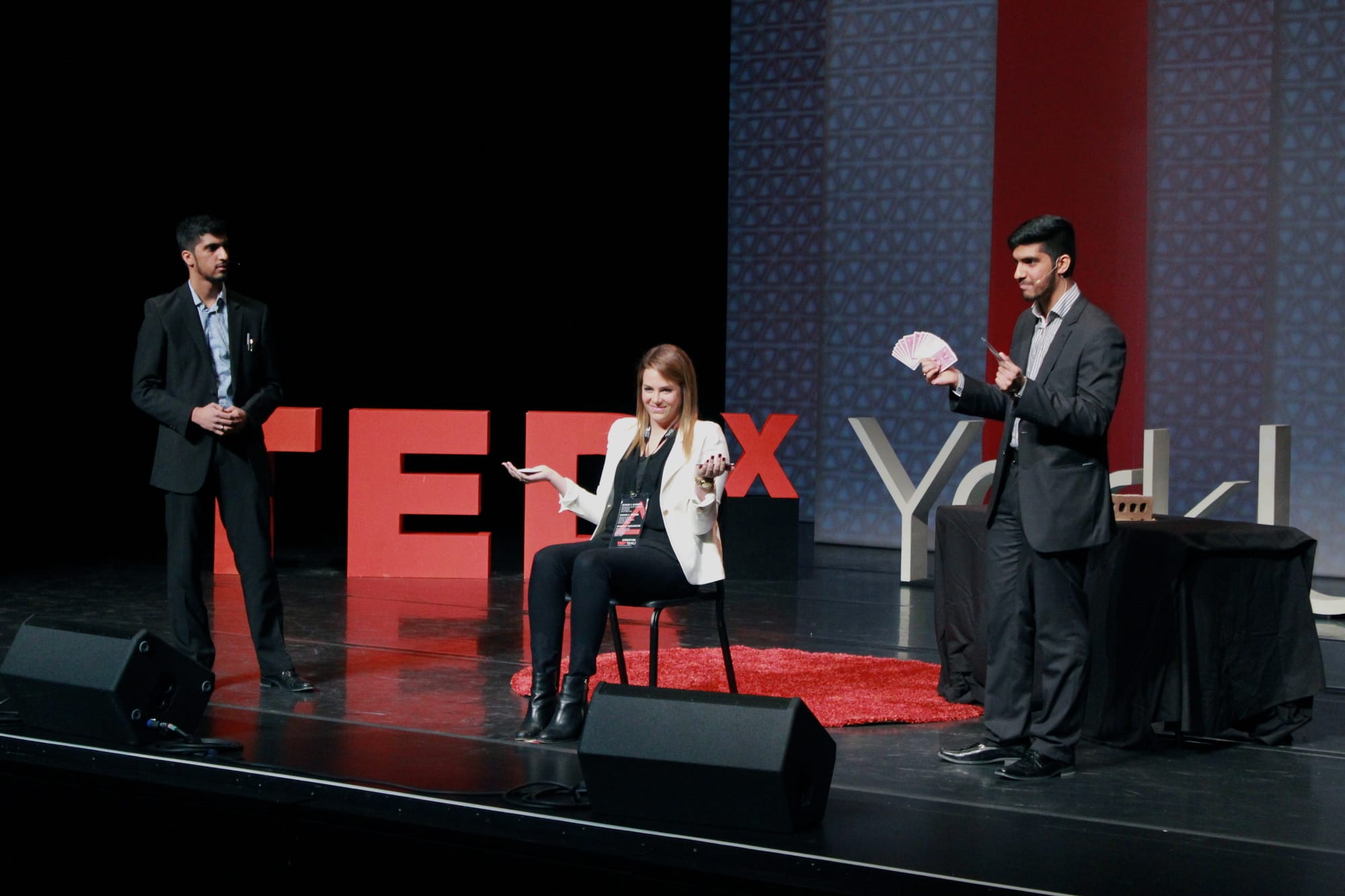 "Your performance and act was really energizing and an amazing way to kick off the second block! You could hear the buzz in the auditorium at the end of it-the audience love it!"
Organizer TedxYorkU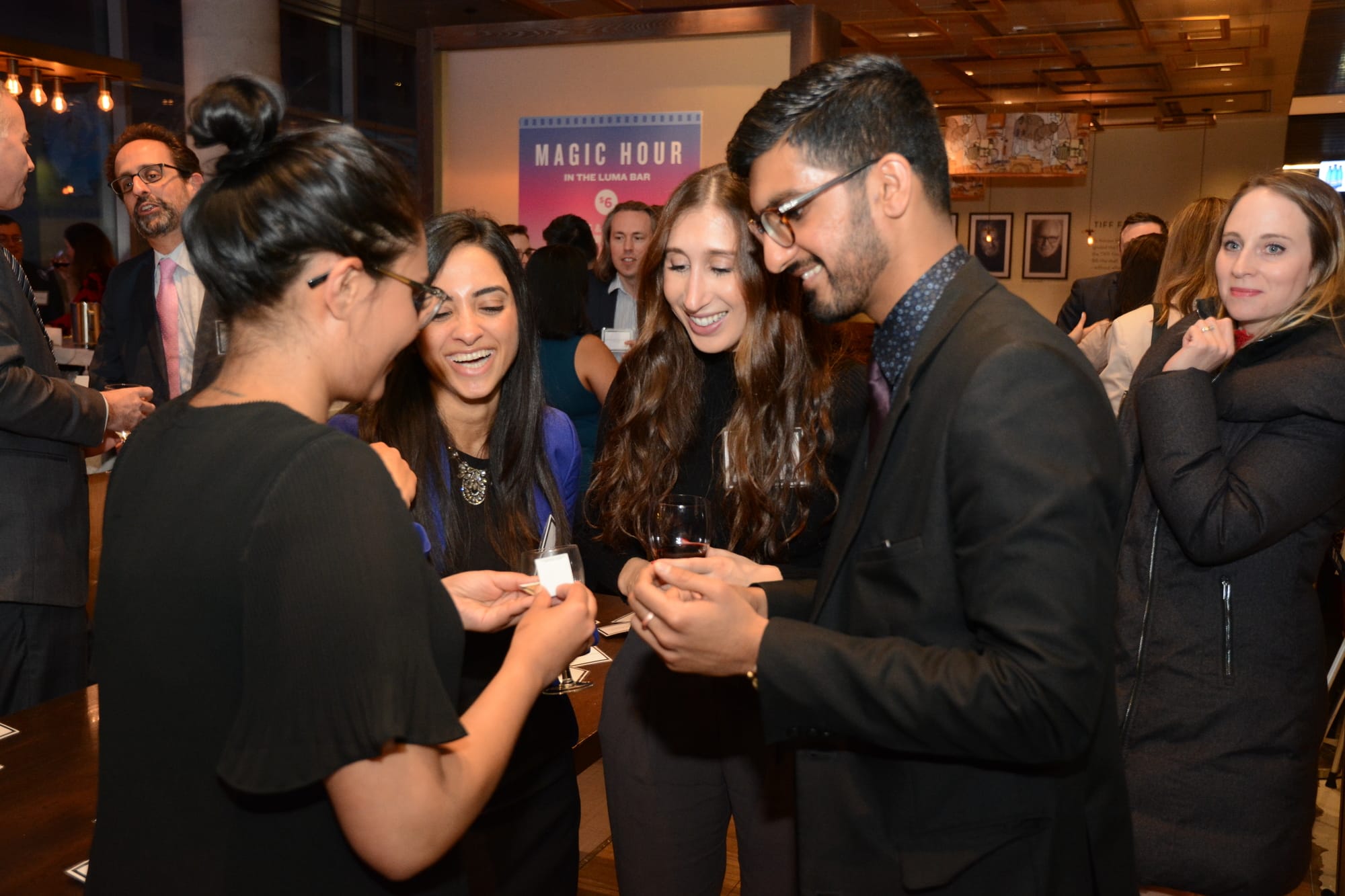 "We had Mahmood Magic perform at my son's Bar Mitzvah at the Hard Rock Café. They captivated the audience and did a particularly great job getting groups to mingle and feel great, as they performed walk around tricks that everyone found both captivating and amazing. They also performed larger scale illusions that wow'ed the audience. They were a pleasure..."
Father at his son's Bar Mitzvah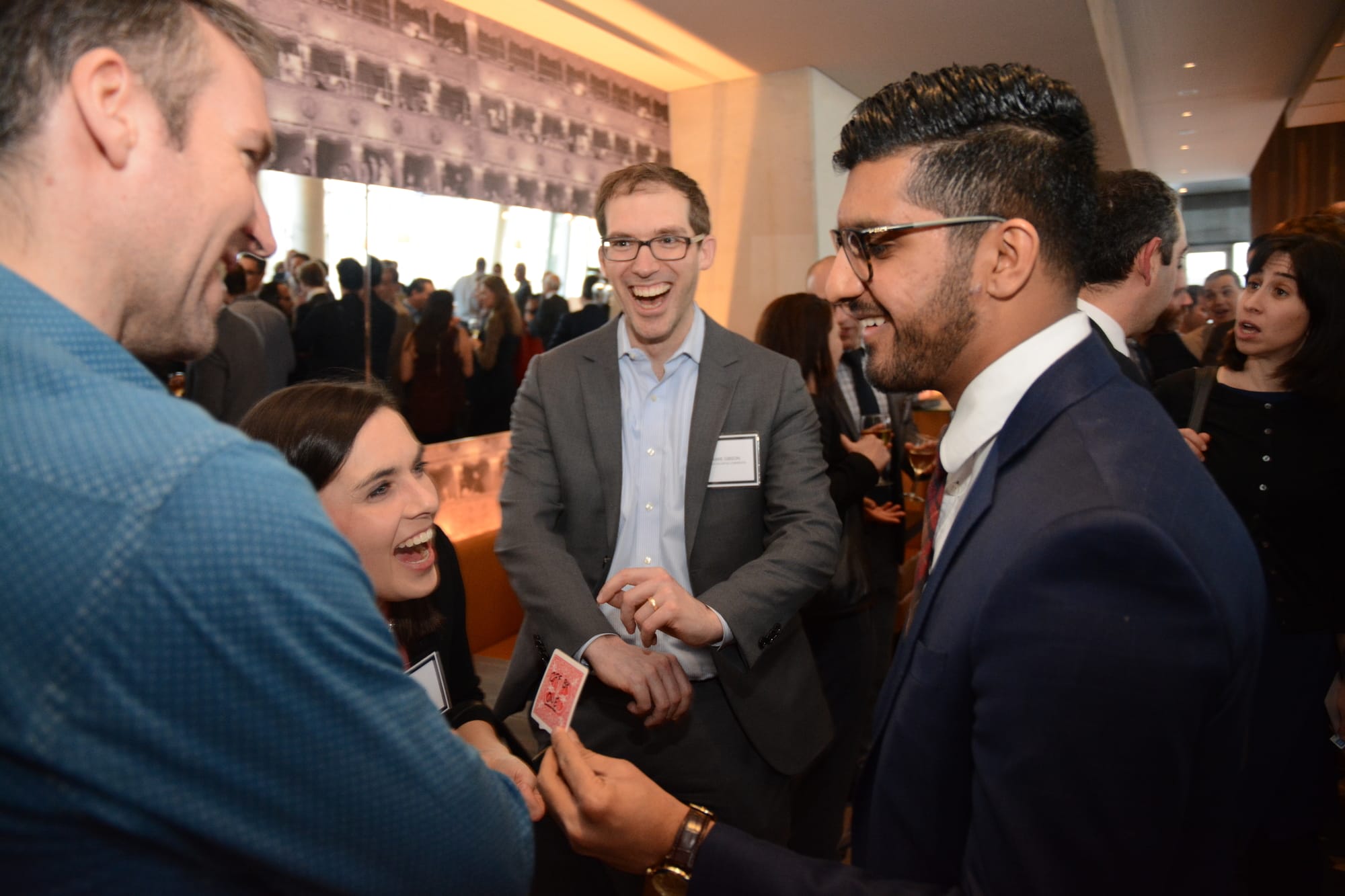 "Mahmood Magic wowed the audience with their talented magic and kept the audience actively entertained throughout the night. Thank you for your support Mahmood Magic!"
Organizer of Operation Smile Fundraiser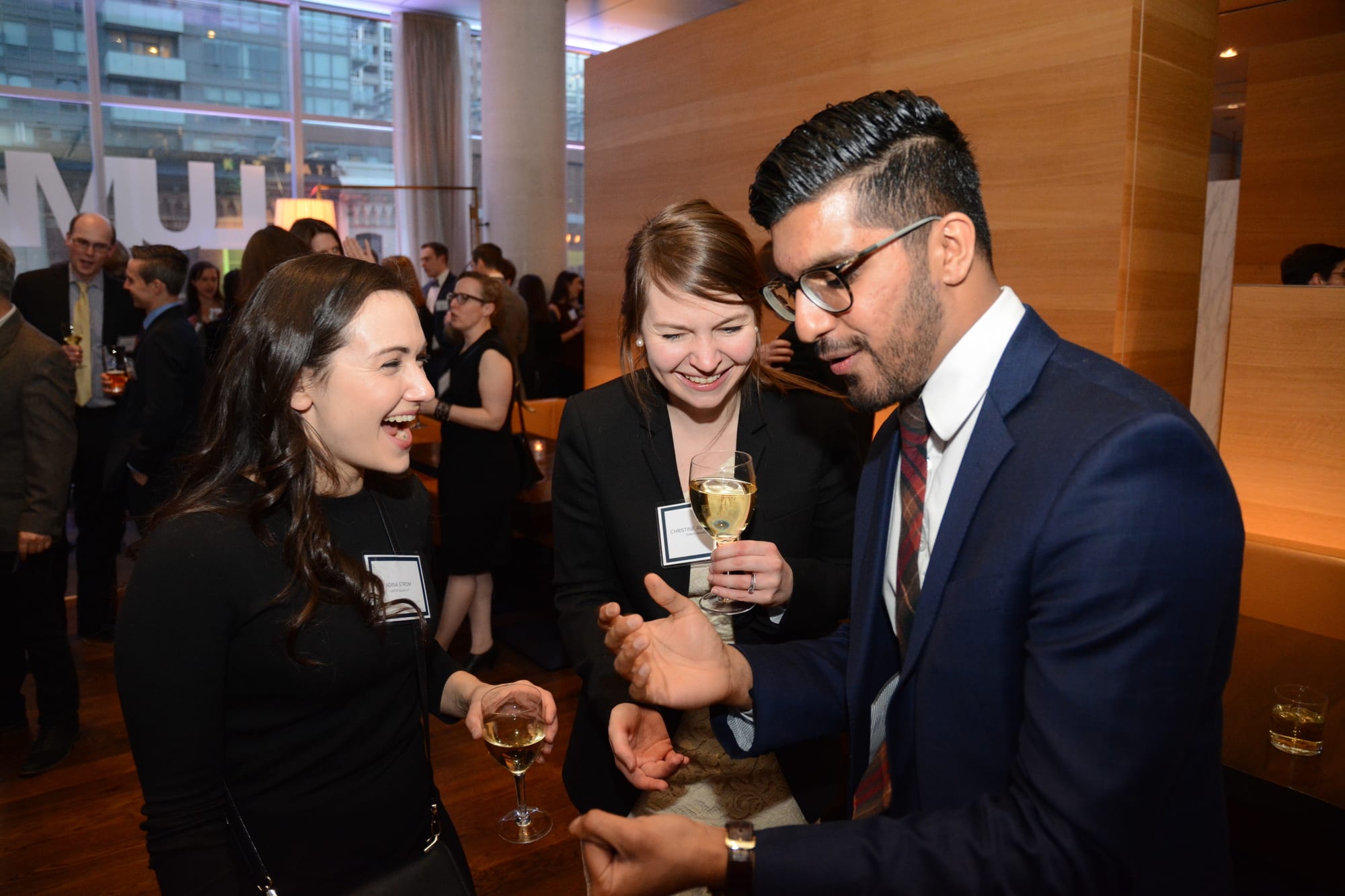 "Our guests were blown away by Mahmood Magic throughout the evening. Aaqib and Saqib's attention to detail and showmanship made our guests once again believe in magic."
Event planner at "Bets for Pets" charity event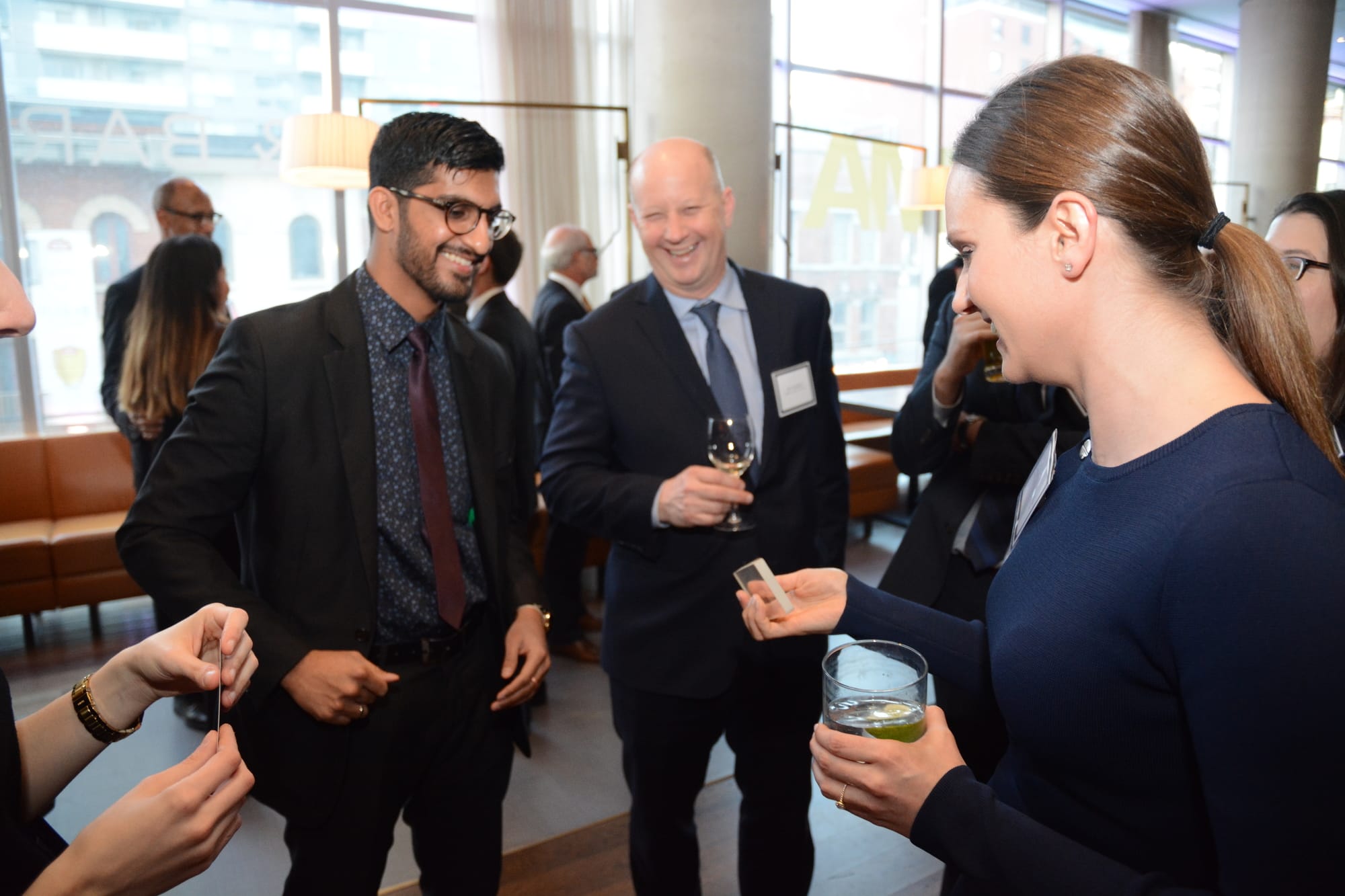 "Thanks again for helping to make our party a lively and fun evening! You both charmed our guests with your warmth, your humour and of course your marvellous magic."
Wife at her husband's surprise birthday party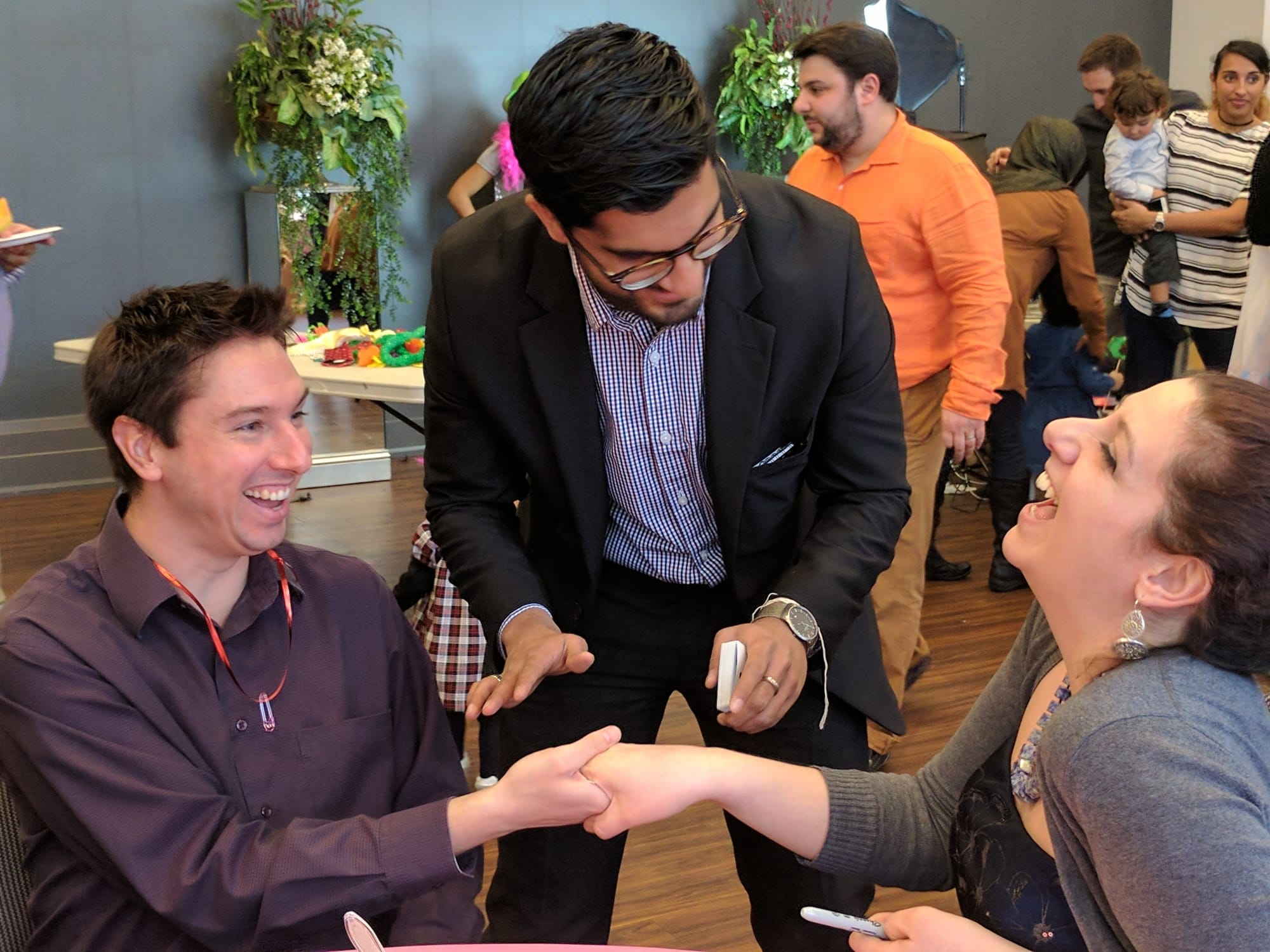 "You made my shower that much more special...all my guests that had the pleasure in seeing your magic were amazed!!! I will definitely be contacting you again for future events."
Bride at Bridal Shower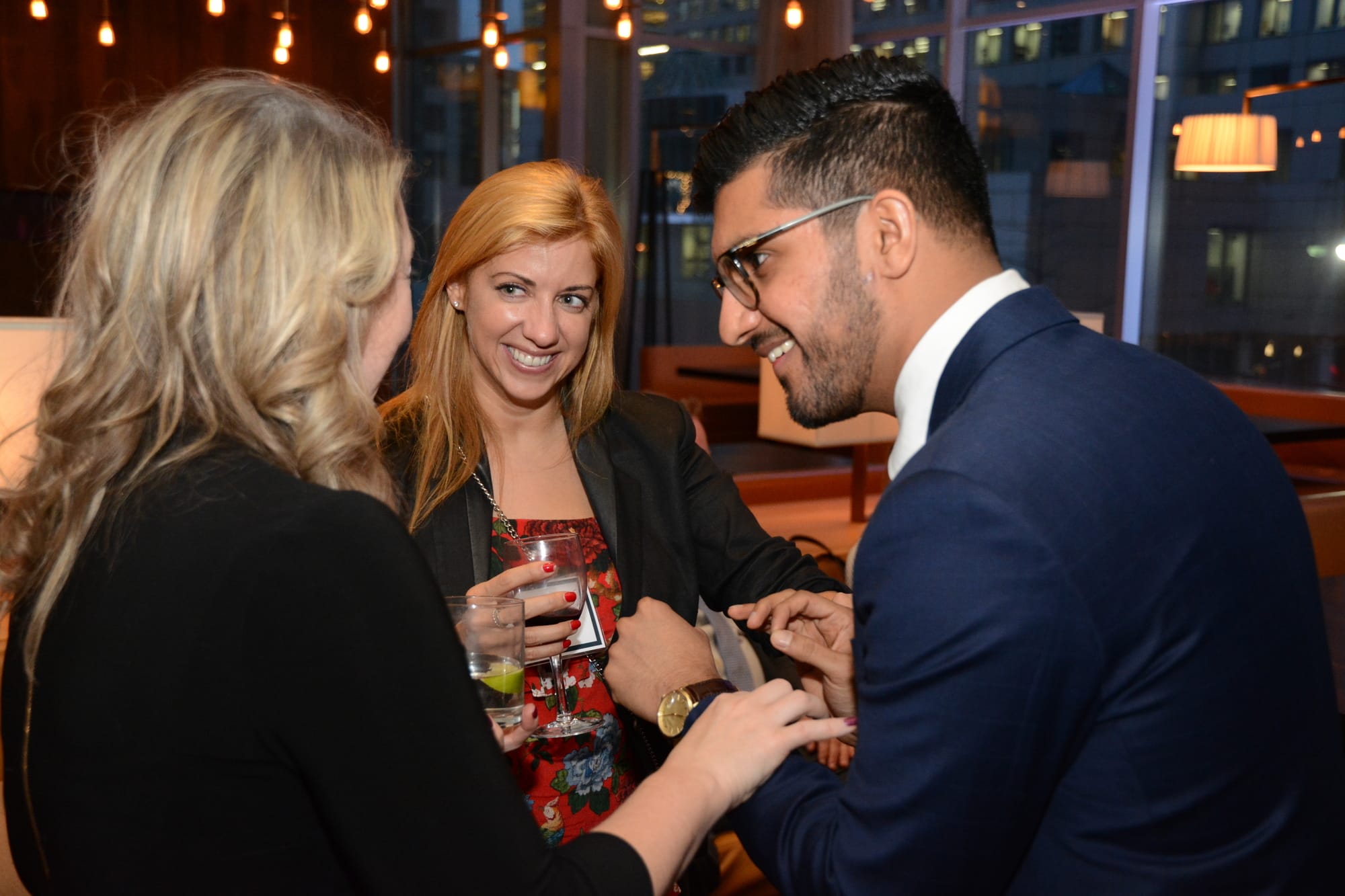 "Guest are still speaking about them and their performance. After receiving rave reviews I continue to recommend their service to our clients. I 100% recommend them if you are looking for unique interactive entertainment for your guest, perfect for weddings, small and large social events. Thank you!"
Wedding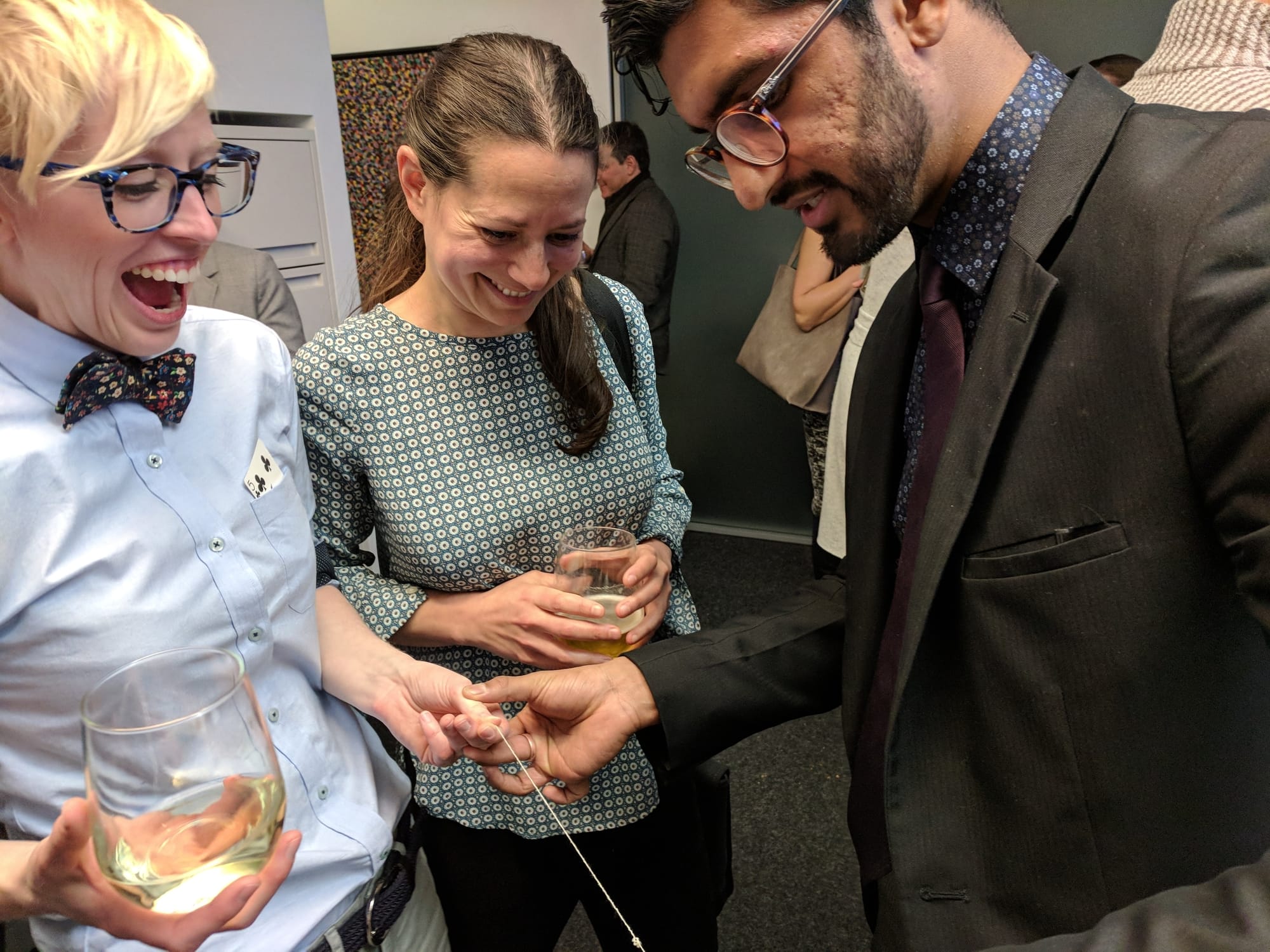 "The Mahmood Brothers were awesome! A phenomenal addition to the party. Guests loved it! "
Baby Shower